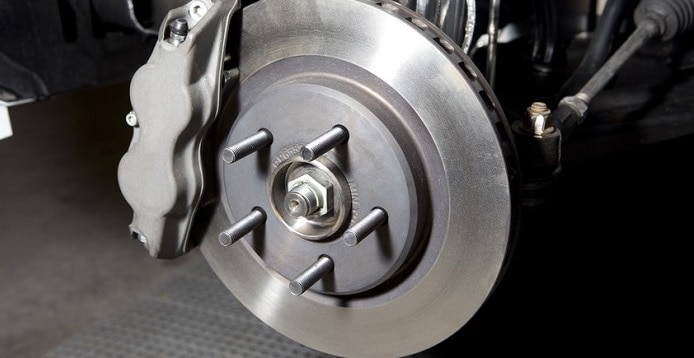 When looking to replace a part of your Ford vehicle, the options may seem overwhelming. However, ?Wickstrom Ford makes finding the exact component for your Ford F-150 or Ford Edge as easy as could be here in our Ford parts center. Our knowledgeable parts and service staff is available to help you with any Ford OEM recommendations or replacements you may need!
OEM Parts
More often than not, general automotive mechanics sell aftermarket parts. These pieces are made from a generic blueprint in order to be compatible with different makes and models. Parts that come from the specific manufacturer, however, are known as OEM (original equipment manufacturer). OEM parts are a pure replica of the components that were on your vehicle when it came off the assembly line. When looking to replace a part on your Ford vehicle, the trusted staff at our Ford parts center is here to get you exactly what you need.

Why Buy OEM Parts from Wickstrom Ford?
There are several key reasons why it is suggested to purchase OEM parts when you need a replacement.  First, we carry a vast assortment of Ford products and accessories here at our new and used car dealership. Our experienced staff will easily be able to guide you to the exact Ford parts you are in need of. There is also quality assurance that comes with purchasing an OEM part. Because it will be the exact same part that was in your car when you purchased it, you know exactly how it will perform and collaborate with the other pieces in your vehicle. Lastly, OEM parts normally come with a warranty, giving you additional peace of mind.
When considering safety, OEM parts are always the best option. Mixing aftermarket parts that were not specifically designed to perform with the rest of your model can cause unwanted issues, such as inability to collaborate with another piece or poor quality/functionality. The parts specialists at our Ford dealership are more than happy to answer any questions you may have about our OEM Ford parts and installation. And for your convenience, you can even order the part you need right here on our website. We'll get in touch with you as soon as we have it ready for you, and you can come on in.
Wickstrom Ford
Contact us at Wickstrom Ford to learn more about the benefits of using OEM parts for your replacement or accessory needs. From tires and windshield wipers to batteries, we have the full spectrum here at our >A href="https://www.wickstromfordlincoln.com/">auto dealership serving Schaumburg, IL. We look forward to being of assistance!